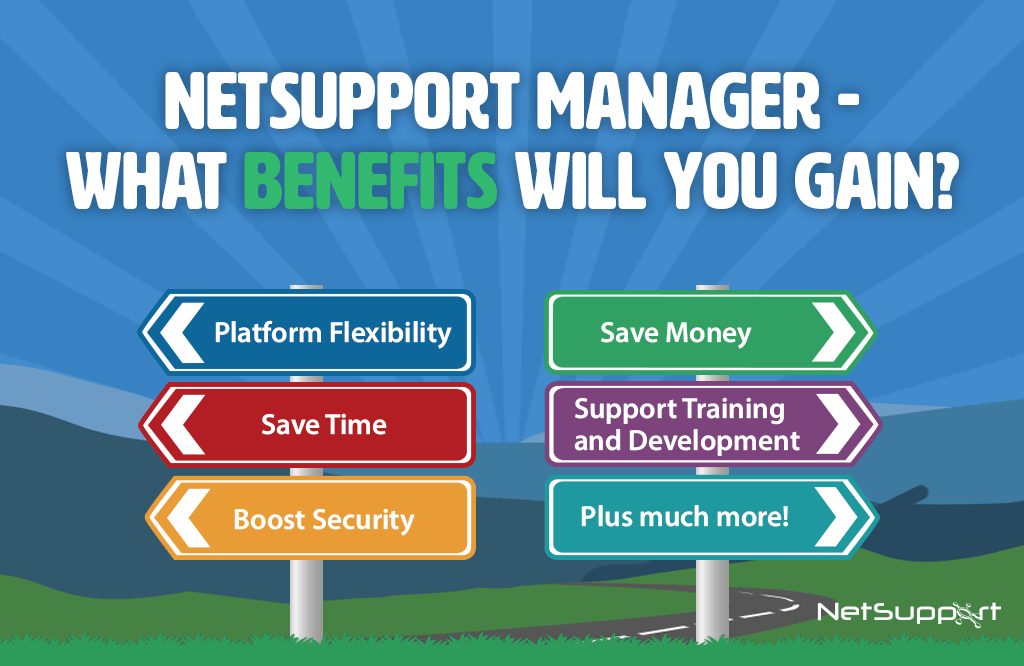 NetSupport Manager, our multi-platform remote control software, can provide a heap of benefits for you and your organisation - here are just a few! Saving time: In addition to supporting simple tasks like transferring files from machine A to B, NetSupport Manager goes...
Subscribe to stay informed
Enter your details below to subscribe to our product updates and offer emails. You can unsubscribe at any time by clicking the link in the footer of our emails. For information about our privacy practices, click here.