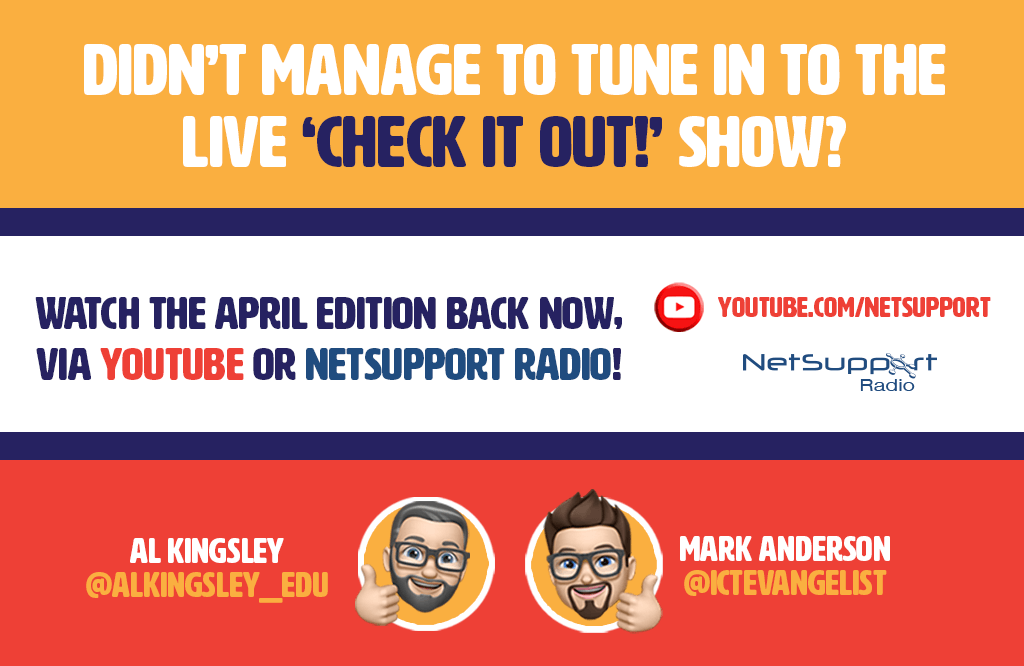 Have you watched the April edition of the 'Check it out!' show yet? If not, you'll definitely want to catch up, as our very own Al Kingsley and Mark Anderson deliver another great show packed with amazing solutions and services that can help educators just like you....
Subscribe to stay informed
Enter your details below to subscribe to our product updates and offer emails. You can unsubscribe at any time by clicking the link in the footer of our emails. For information about our privacy practices, click here.